The SCC Team
Offering the Superior Difference
Dean O'Reilly
_
MANAGING DIRECTOR
Dean prides himself on doing the job right the first time. He thoroughly enjoys the entire process of making people's dream homes become a reality. Dean can work directly with the client for a full design, draw and build process or as labour-only, depending on the client's requirements. His particular management focus is on dealing with clients and sub-contractors.
Email: [email protected]
Phone: 027 292 6590
Chris Cawker
_
OPERATIONS MANAGER
Chris, foreman at SCC for the past six years, recently made the "natural progression" to take up a shareholder's position. Building for 15 years, his new role – operations manager – allows him to share in the management of the business. Chris manages the team and workflow.
Email: [email protected]
Phone: 027 320 3929
SCC has grown in leaps and bounds in our first decade of operation.
Our Managing Director Dean O'Reilly had been working for a local builder for seven years when he had the opportunity to take over the business, keeping two existing workmates on board and re-branding as SCC.
It was a big step, but one Dean was totally ready for.
The SCC team has grown to 13 employees including 6 qualified builders, 6 apprentices and an office lady.
Our Matamata based BUILDERS company prides itself on providing bespoke building options for clients.
It is really important to us that our clients feel they are part of the process and can choose what they need to make their build as easy as possible.
We have a great team that all get on really well, that's why we call ourselves a family. Bringing the younger ones through the apprentice scheme and helping them be the best in the trade is really rewarding, not only for the individual themselves but for all of us at SCC.
We celebrate success and couldn't do what we do without such a good team and the fantastic support of our wives and families.
We pride ourselves on superior standards and forward-thinking. Our Superior difference!
The SCC team enjoy the challenges and experiences of any carpentry and construction work.
SCC employs the best local staff making sure we all have a great standard of workmanship & together we create a great work environment that is approachable for all staff, client & sub-contractors. We pride ourselves on being professional, polite & well presented. We are organised and always on time.
Our young, enthusiastic team bring creative ideas, attention to detail, a friendly approach and professionalism to every project and are proud to be working in the Matamata area alongside other local trades.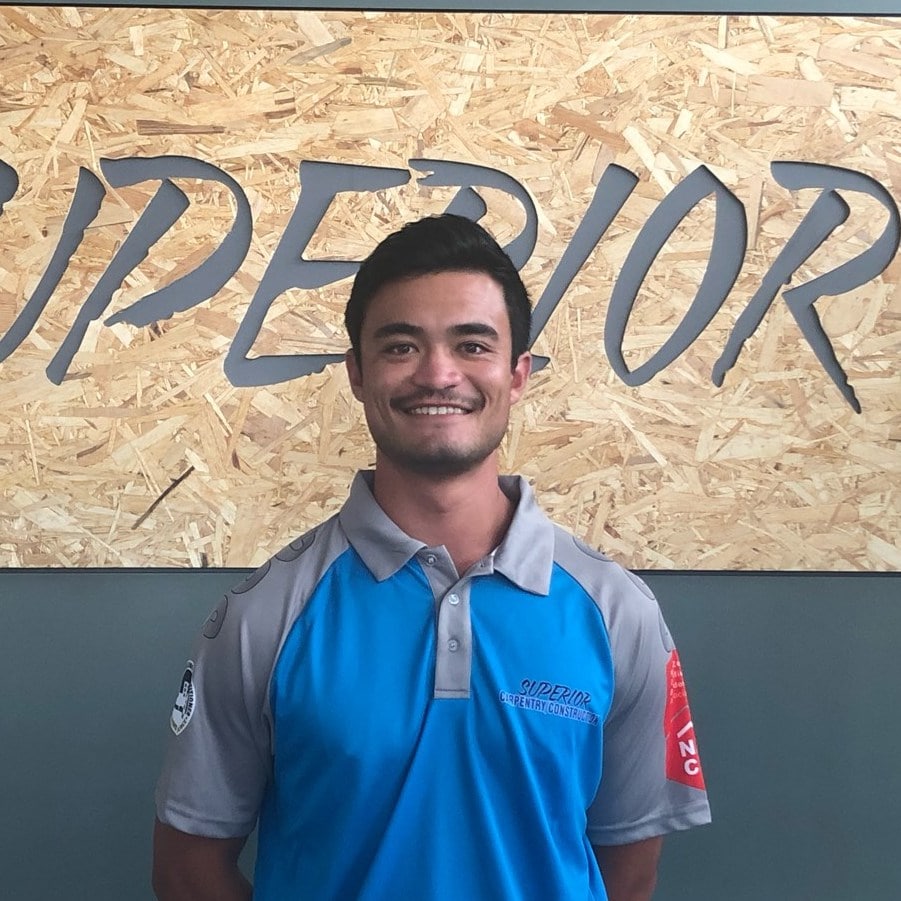 When contracting SCC builders to build your dwelling, we assure you, Dean or Chris will be onsite for the decision making and leading the build from start to finish. Priding ourselves on excellent project management skills, we work well with all contractors to keep things on track, on time and on budget. Time management is used wisely to ensure every part of the process is treated with importance and nothing is overlooked to ensure total satisfaction and high quality of work is completed every time. If any workmanship is at fault it will be remedied – no time frame, no worries.